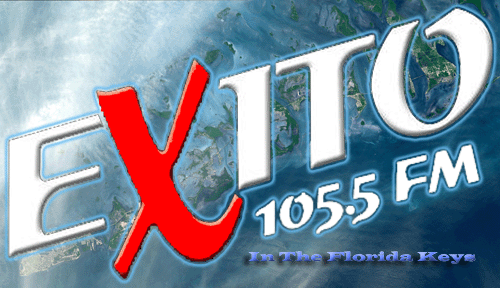 Bahia Honda Key
Bahia Honda State Park
IUCN Category V (Protected Landscape/Seascape)

Location: Monroe County, Florida, USA
Nearest city: Marathon, Florida
Coordinates: 24°39′47″N, 81°15′50″W
Area: 524 acres
Established: 1961
Governing body: Florida Department of Environmental Protection

Beach at Bahia Honda, Florida Keys, looking east
View of the Bahia Honda Rail Bridge from Bahia Honda State Park.Bahia Honda (meaning deep bay, in Spanish), is an island in the lower Florida Keys.

U.S. Route 1 (the Overseas Highway) crosses the key at approximately mile markers 36-38.5, between Ohio Key and Spanish Harbor Key 12 miles (19 km) west of Marathon, close to the west end of the Seven Mile Bridge.

The island is virtually uninhabited, being home to 524-acre (2.1 km²) Bahia Honda State Park. Founded in 1961, the park occupies most of the island. The channel at the island's west end is one of the deepest natural channels in the Florida keys.

Fauna
The only known natural colony of the now rare Miami blue butterfly was discovered in the park in 1999. The butterfly had been thought to have become extinct as a result of Hurricane Andrew in 1992.

Flora
Several rare plants, including yellow satinwood, silver palm (Coccothrinax argentata), key thatch palm (Thrinax morrisii), and the endangered small-flowered lily thorn (Catesbaea parviflora) are found in the park.

History
Henry Flagler's Florida East Coast Railway once ran through the present parkland to Key West. Built between 1905 and 1912, it was destroyed by the severe Labor Day Hurricane of 1935. Later, the railroad bridge foundations were used to build the Overseas Highway, which became U.S. Route 1. Part of the old Bahia Honda Bridge is accessible from the park, and offers a panoramic view of the islands. In 1908, the Florida East Coast Railway Company built two large two-story dormitories there to house workers building the Bahia Honda Bridge.

Recreational activities
The 2.5 mile (4 km) natural, white sand beach was at one time named the best in the continental United States, making it popular for swimming. A nature trail near the park's oceanside beach skirts a tidal lagoon before passing through a coastal hammock. Bicycling and inline skating can be done on the park's 3.5 mile (5.6 km) paved road, and there are several fishing and picnicking spots in the area.

Kayaks and snorkeling gear can be rented at the park, and boat trips for snorkeling on the reef are available. The park has a marina with boat slips available for overnight rental. Campsites (primitive and full hook-up) and vacation cabins are available, although reservations for the winter months can be very difficult to get.

The park is also a part of the Great Florida Birding Trail.

Hours
Florida state parks are open between 8 A.M. and sundown every day of the year (including holidays).