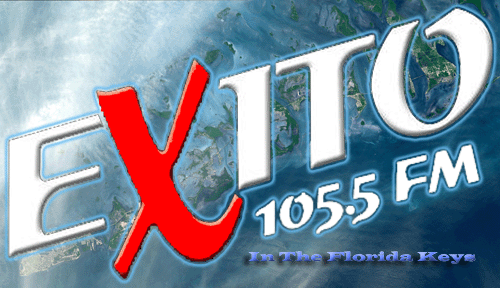 Marathon, Florida
Marathon is a city on Boot Key, Key Vaca, Fat Deer Key, Long Point Key, Crawl Key and Grassy Key islands in the middle Florida Keys, in Monroe County, Florida, in the United States. As of the 2000 census, the city had a total population of 10,255. As of 2005, the population recorded by the U.S. Census Bureau is 10,626 [1].

Geography

Location of Marathon in Florida KeysMarathon is located at 24°43′35″N, 81°2′25″W (24.726310, -81.040327)GR1.

According to the United States Census Bureau, the city has a total area of 25.0 km² (9.6 mi²). 22.4 km² (8.6 mi²) of it is land and 2.6 km² (1.0 mi²) of it (10.37%) is water.

Demographics
As of the censusGR2 of 2000, there were 10,255 people, 4,597 households, and 2,735 families residing in the city. The population density was 457.7/km² (1,186.1/mi²). There were 6,791 housing units at an average density of 303.1/km² (785.4/mi²). The racial makeup of the city was 91.09% White, 4.65% African American, 0.36% Native American, 0.48% Asian, 0.04% Pacific Islander, 2.00% from other races, and 1.38% from two or more races. Hispanic or Latino of any race were 20.43% of the population.

There were 4,597 households out of which 34.8% had children under the age of 18 living with them, 48.0% were married couples living together, 7.5% had a female householder with no husband present, and 20.5% were non-families. 29.2% of all households were made up of individuals and 8.6% had someone living alone who was 65 years of age or older. The average household size was 2.19 and the average family size was 2.68.

In the city the population was spread out with 17.3% under the age of 18, 6.1% from 18 to 24, 28.6% from 25 to 44, 32.0% from 45 to 64, and 16.0% who were 65 years of age or older. The median age was 44 years. For every 100 females there were 110.6 males. For every 100 females age 18 and over, there were 111.7 males.

The median income for a household in the city was $36,010, and the median income for a family was $46,361. Males had a median income of $27,057 versus $24,592 for females. The per capita income for the city was $22,894. About 9.4% of families and 14.2% of the population were below the poverty line, including 10.9% of those under age 18 and 13.5% of those age 65 or over.

Population History

Year Population Notes
1820 14
1830 28
1840 140
1850 280
1860 410
1870 480
1880 497
1890 568
1900 648
1910 990
1920 1,024
1930 1,105
1940 984 Pop. loss due to Labor Day Hurricane of 1935
1950 1,527
1960 2,024
1970 4,497
1980 6,857
1990 8,857
2000 10,255
2005 10,626

History
Though the area has been settled for some time, Marathon is a relatively new city, incorporated in 1999. The city set its boundaries "from the east end of the Seven Mile Bridge to the west end of Tom's Harbor Bridge".

Among the islands found within the city limits Marathon include Boot Key, Knight Key, Hog Key, Vaca Key, Stirrup Key, Crawl Key, Little Crawl Key, East and West Sister's Island, Deer Key, Fat Deer Key, Long Point Key, and Grassy Key.

The name Marathon dates back to the origin of the Florida East Coast Railroad. The name came about by the railroad workers who were working night and day to complete the railway – due to the unrelenting pace and struggle to complete the project, many of the workers complained that "this [the project] is getting to be a real Marathon", and was later used to name the local station along the railroad.