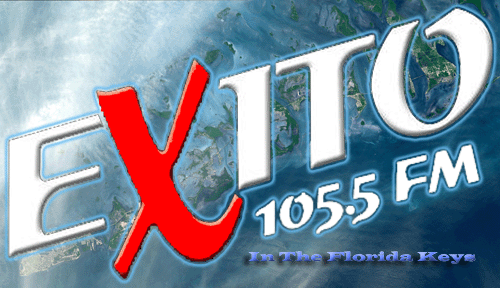 Monroe County, Florida
Location in the state of Florida

Florida's location in the USA
Statistics
Founded July 3, 1823
Seat Key West
Area
- Total
- Land
- Water
9,679 km² (3,737 mi²)
2,582 km² (996.9 sq mi)
7,097 km² (2,740 mi²), 73.32%
Population
- (2005)
- Density
81,413
27.8/km²
Website: www.monroecounty-fl.gov
Monroe County is a county located in the state of Florida. As of 2000, the population was 79,589. The U.S. Census Bureau 2006 estimate for the county is 74,737. [2]

Monroe County includes the islands of the Florida Keys. Its county seat is Key West, Florida. 6

History
Monroe County was created in 1823. It was named for James Monroe, the fifth President of the United States, who served from 1817 to 1825.

Geography
According to the U.S. Census Bureau, the county has a total area of 9,679 km² (3,737 mi²). 2,582 km² (997 mi²) of it is land and 7,097 km² (2,740 mi²) of it (73.32%) is water.

Virtually all the Monroe County population (more than 99.9 percent) lives in the island chain known as the Florida Keys.

Two thirds of large area in what local residents call "mainland Monroe" is protected by the Everglades National Park, and the remainder by the Big Cypress National Preserve in the northeastern interior. The area, officially named Cape Sable Census County Division, is virtually uninhabited. As of the Census of 2000, this area had 86.9 percent of the county's land area (2243.58 out of 2582.00 km²), but only 0.075 percent of its population (60 out of 79,589). The Census Bureau defines this area as Census Tract 9701 of Monroe County, Florida. With a population density of only 0.0267/km² (0.0693/sq mi), if it were a separate county or county-equivalent, only the Yukon-Koyukuk Census Area of central Alaska would have a lower population density out of all U.S. counties. [1] The only three populated places appearing on detailed maps and in the USGS geographic name database are Flamingo, Pinecrest (not to be confused with much larger Pinecrest of neighboring Miami-Dade County), and Trail City. Flamingo, located on the south coast and at the end of State Road 9336 (Flamingo Lodge Highway), is the location of Flamingo Lodge and Flamingo Ranger Station (with Visitor Center & Marina). 11 km northeast on the highway is the West Lake Trail (station). Pinecrest, located in the northern interior of the county (in the Big Cypress National Preserve) on Loop Road (given that name since it forms a loop with U.S. Highway 41 further north), hosts Loop Road Education Center. Trail City is 6 km west of Pinecrest on Loop Road. Loop Road can be found on most maps as CR 94, although the roadway no longer has a numbered designation and is now managed by the National Park Service.

Between the south coast of Florida's mainland and the Florida Keys is Florida Bay, which is also protected by the Everglades National Park and which contains numerous islets or keys.

Adjacent Counties
Collier County, Florida - north
Miami-Dade County, Florida - northeast

Demographics
As of the census² of 2000, there were 79,589 people, 35,086 households, and 20,384 families residing in the county. The population density was 31/km² (80/mi²). There were 51,617 housing units at an average density of 20/km² (52/mi²). The racial makeup of the county was 90.65% White, 4.77% Black or African American, 0.38% Native American, 0.83% Asian, 0.04% Pacific Islander, 1.55% from other races, and 1.78% from two or more races. 15.77% of the population were Hispanic or Latino of any race.

There were 35,086 households out of which 20.80% had children under the age of 18 living with them, 46.80% were married couples living together, 7.30% had a female householder with no husband present, and 41.90% were non-families. 28.80% of all households were made up of individuals and 8.20% had someone living alone who was 65 years of age or older. The average household size was 2.23 and the average family size was 2.73.

In the county the population was spread out with 17.10% under the age of 18, 6.30% from 18 to 24, 31.10% from 25 to 44, 30.90% from 45 to 64, and 14.60% who were 65 years of age or older. The median age was 43 years. For every 100 females there were 113.90 males. For every 100 females age 18 and over, there were 114.80 males.

The median income for a household in the county was $42,283, and the median income for a family was $50,734. Males had a median income of $31,266 versus $25,709 for females. The per capita income for the county was $26,102. About 6.80% of families and 10.20% of the population were below the poverty line, including 11.80% of those under age 18 and 8.80% of those age 65 or over.